Baffinlaan 1
5623 PK Eindhoven
040 - 243 5382
Number of graves / Totaal aantal graven:
686
Identified graves / Aantal geïdentificeerde graven:
678
Opening hours / Openingstijden:
Continious
Geografic location / Geografische locatie: 51.45527778,5.481666667
The Municipal Cemetery Woensel (the Oude Toren) is a cemetery on Baffinlaan in Woensel in the Dutch city of Eindhoven. The cemetery is located at the Oude Toren of the old St. Peter's Church.
Part of the cemetery is used as a military cemetery of the Commonwealth. There are buried 686 dead, nearly all war victims of the Second World War. Nearly four / fifth it was part of the Air Force, and was killed in air strikes between 1941 and 1944 over this part of the Netherlands, or to return from Germany. The buried victims of the army were killed between September 1944 and May 1945; they come from two UK hospitals (79th and 86th British General Hospitals) which were based in Eindhoven in that period. Of the buried 570 British, 38 Australian, 50 Canadian, one South African, Dutch 4, 9 New Zealander and 14 Polish.
The cemetery is a memorial cross (Cross of Sacrifice), designed by Sir Reginald Blomfield. It is performed in natural stone, and there is a bronze sword applied thereto.
The Commonwealth War Graves Commission is responsible for this part of the cemetery.
At the cemetery, the Old Tower, this building to commemorate the fallen soldiers 1939- 1945 in the middle compartment, with the door to the cross, where you can express written condolences.
Amid the graves of fallen soldiers is a beautiful crucifix. A nice place to commemorate the liberation on September 18
On the general cemetery Old-Tower in Woensel is a plaque in memory of the soldiers who fell during the liberation. The liberation and thus the September 18 celebrations are also due to them.
On the stone is the following:
The limits reserved to the Commonwealth in this cemetery contain 686 war victims whose 534 pilots who were slain in strategic bombing raids. The 143 soldiers came from two military hospitals which were stationed until the end of the war in Eindhoven in October 1944. The graves contain 570 Britons, 50 Canadians, 38 Australians, nine New Zealanders, one South African, Dutch and four 14 Poland.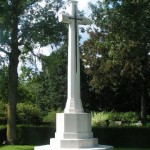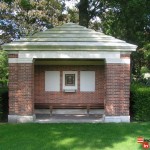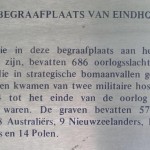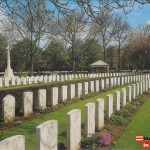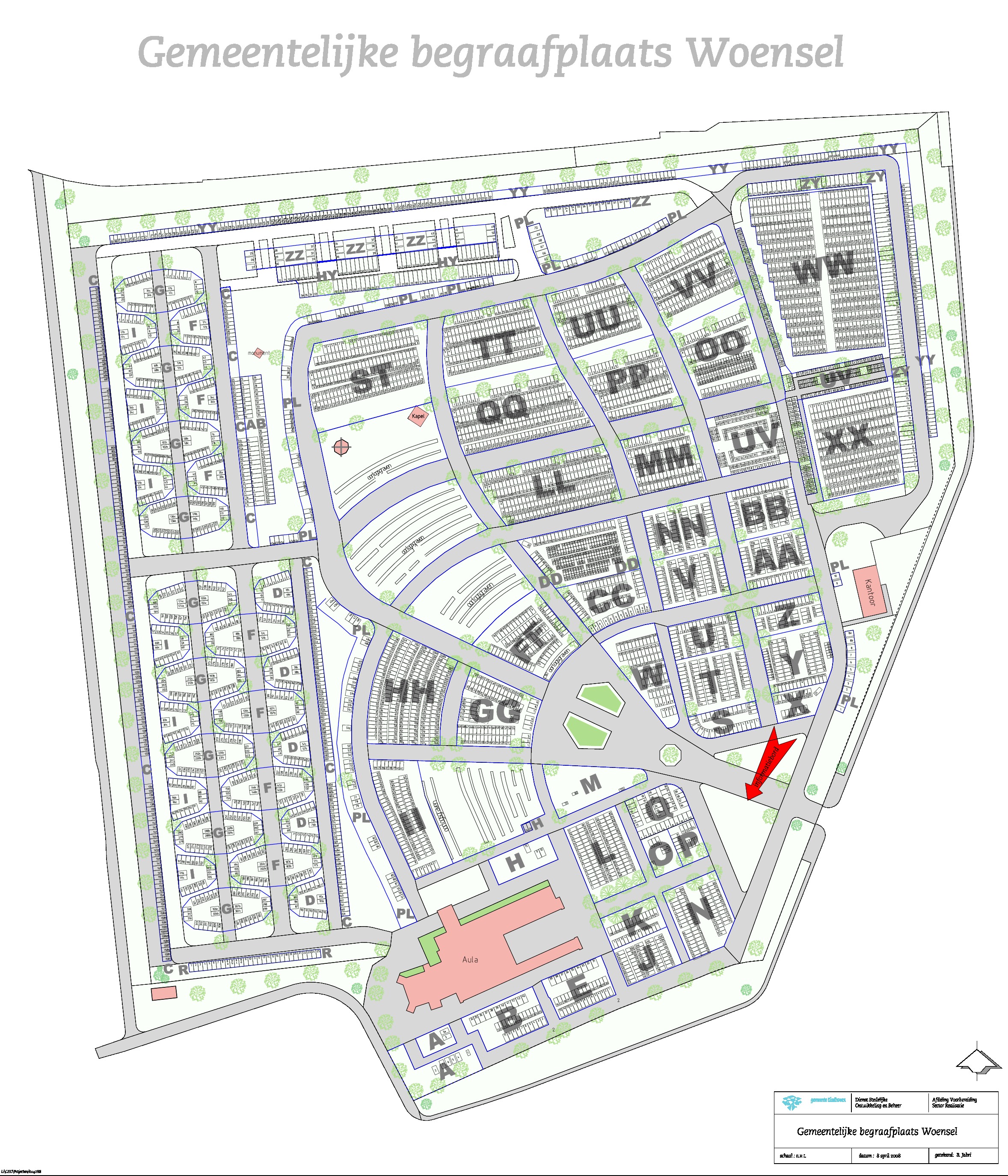 Google Maps