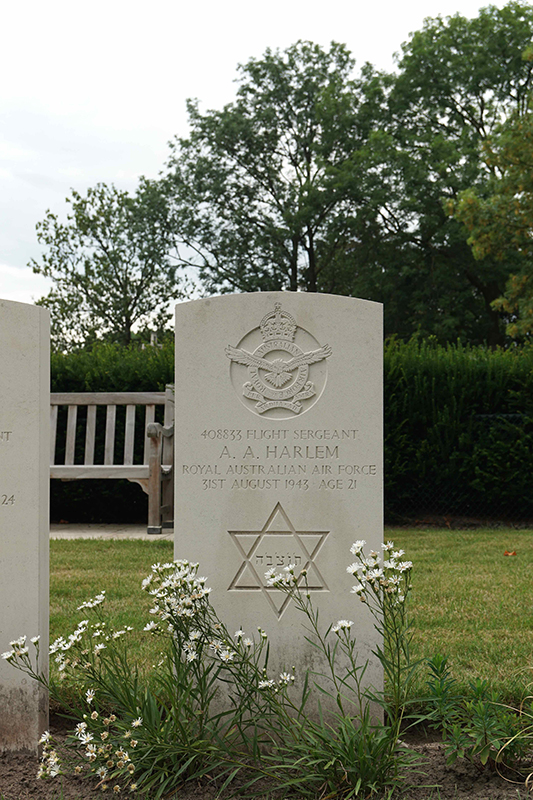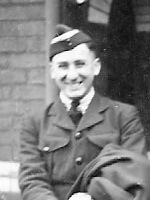 Graveyard / Begraafplaats:
Eindhoven (Woensel) General Cemetery
Location / Locatie:
EE grave 104
Militairy Service / Krijgsdienst:
Royal Australian Air Force
Rang:
Flight Sergeant
Regiment:
199 Sqdn.
Number / Nummer:
408833
Birthdate / Geboortedatum:
04/07/1922
Birthplace / Geboorteplaats:
Windsor, Victoria, Australia
Date of death / Overlijdensdatum:
31/08/1943
Place of death / Overlijdensplaats:
Nederweert-Eind
Son of Bertram Julius and Laurie Hannah Harlem from Melbourne; Victoria; Australia.
On August 31, 1943 at 03:56 crashed near Schoorhoven in Nederweert-Eind (Limburg). This was originally a forest, now an open field. At the crash exploded many phosphorus bombs which leads us to suspect that they were still on the journey to Germany.
Departed from Lakenheath airfield at 00:40 for an attack on Monchengladbach and Rheydt.
Total volume of this attack were: 660 aircraft, 297 Lancasters, 185 Halifaxes, 107 Stirling, 57 Wellingtons and 14 Mosquitos.
A total of 25 aircraft were lost during this attack, 8 Halifaxes, 7 Lancasters, 6 Stirlings and 4 Wellingtons.
During the attack on Monchengladbach were 1059 buildings completely destroyed (171 industrial, 19 military and 869 houses). 117 people were killed in Monchengladbach.
During the attack on Rheydt 1280 buildings were completely destroyed, also a lot of damage was done to the track and the train station. 253 people died in Rheydt killed. During both attacks a total of 1252 people were injured.
The plane, a Short Stirling III, airborne was shot by NF Ofw. Bruno Eikmeyer the 2./NJG 1.
All 8 crew members died in the crash.
Athol 'Toby' Asher Harlem born 4 July 1922 Windsor,Victoria,Australia. He was Jewish. His father Bertram Julius was a Civil Servant. Address: repatriation Commission, Putney St, Adelaide. Toby's address was: 18 Davenport Terrace, Maryville, South Australia.
When Toby enlisted he was a student at Melbourne University studying for a degree in agricultural science.
He was 18 years 11 months.
Height : 5 foot 6 inches. Weight: 144 pounds. Chest: 31 1/2 inches. Complexion: medium. Eyes: brown. Hair: dark. Scars: moles and acne scars.
Schooling:
Middle Park Central School Jan 34 – Dec 35
Melbourne High School Jan 36 – Dec 39
Melbourne University April 40 –
Exams:
University of Melbourne Intermediate Dec 1937:
Passed: English / Latin / Hebrew/ History/ Music/ Chemistry/ Physics / Algebra/ Geography / Trygonometry / Drawing.
Failed : Nil
University of Melbourne Leaving Pass & Honours Dec 39-39:
Passed: English / Hebrew / Music / Theology / Physics / Chemistry / Agriculture / Geology.
University of Melbourne taking a degree in Botany, Chemistry, Philosophy and Zoology.
Sports and Games:
Boxing, Rowing, Soccer, Baseball, Swimming, Athletics, Scouting
Embarked Sydney 13/11/1941 for Canada then UK.
Attended the Flying School at Calgary, Alberta.
On 4th August 1942 he trained at 27 Operational Training Unit UK.
On 25 November 1942 he was posted for operations with 199 Squadron.
His crew member Warrant Officer A. D. Finlayson RAAF was awarded the DFM 4/6/1943 for destroying an enemy night fighter in May 1943.
An extract of the book – Air Battle of the Ruhr – Offensive March-July 1943 by Alan W Cooper.
The crew of Wellington bomber BJ819-A of 199 squadron fliwn by Sgt Harlem, found it an eventful night. They were attacked by a Focke-Wulf 190 fighter which resulted in the port cowling being holed, the port tyre punctured and a large tear in the port sde of the fuselage. At the time they were flying at 11,500 feet when the fighter came in firing cannon and machine gun bullets at the Wellington's engine, cowling and wings. The rear gunner Sgt Alexander Finlayson fired no less than 750 rounds of bullets during the three attacks that the fighter made. Finlayson was sure he hit the fighter a number of times on the third attack, but no claims were made. In the recommendation on 10 May 1943 for the DFM to be awarded to Finlayson this citation was mentioned. At the time he had only 13 operations under his belt.
Escaping this night fighter indicates some skilful flying on the part of Sgt Athol Harlem.
Photos copyright National Archives of Australia.
Source Dorothy Ramser
The students, Maarten van Gerwen & Jasper Drissen, of the Stedelijk College in Eindhoven conducted research and found the above findings. Their full report (in Dutch) with a lot of additional information can be viewed via this link.
Related / Gerelateerde
John Thomas Smith - Sergeant
Frank Ernest Gee - Flight Sergeant
William Bailes Julian - Flight Sergeant
Ian Nichol Mclaren - Flight Sergeant
Harry Eli Elphick - Sergeant
Royston Hazeldine George Ellis - Sergeant
Alexander Douglas Finlayson - Warrant Officer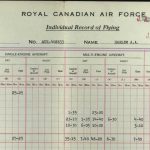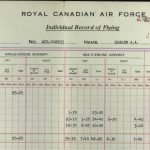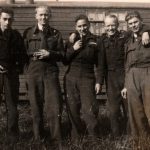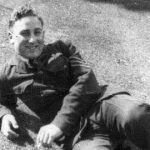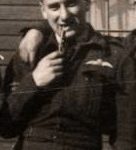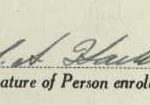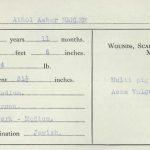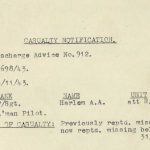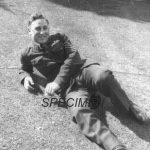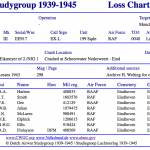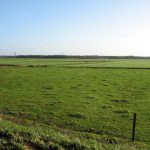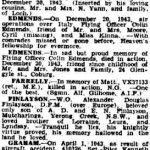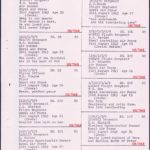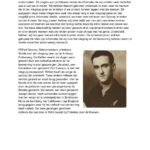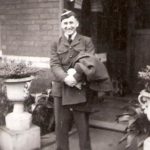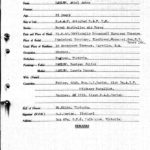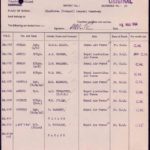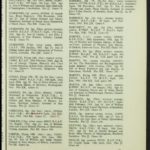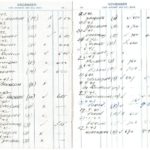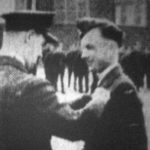 Additional information?
Graves Foundation Brabant is continuously looking for possible new additional information on the grave of the person.
If you are in possession of pictures, facts or stories about this particular grave or person and you want to share this with us, do not hesitate to click on the link below.
Click to share additional information.
Aanvullende informatie?
De Gravenstichting Brabant is continue op zoek naar mogelijk nieuwe aanvullende informatie over het graf of de persoon.
Bent u in het bezit van foto's, weetjes of verhalen over dit specifieke graf of de persoon en bent u bereid om dit met ons te delen, aarzel dan niet en klik op onderstaande link.
Klik hier om aanvullende informatie te delen.