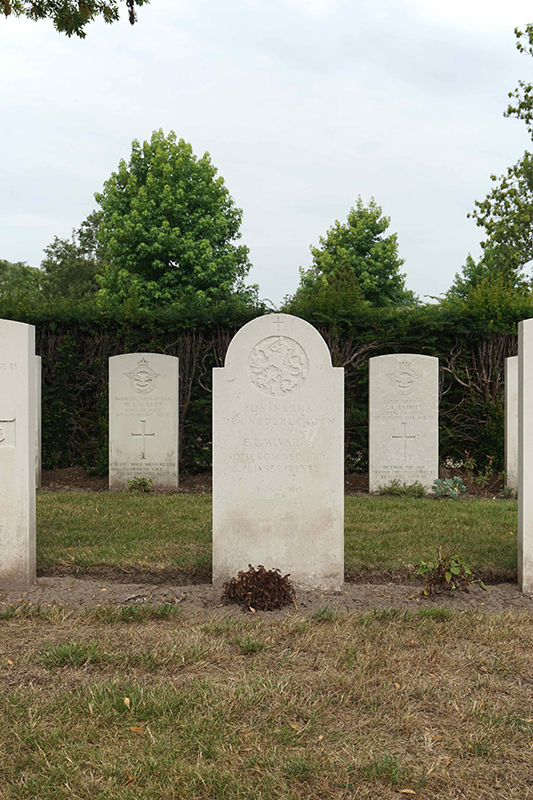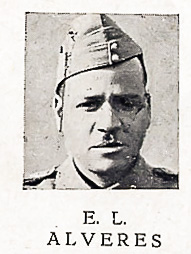 Graveyard / Begraafplaats:
Eindhoven (Woensel) General Cemetery
Location / Locatie:
Graf 185, Plot KK5
Militairy Service / Krijgsdienst:
Nederlandse Landmacht
Rang:
Soldier
Regiment:
Prinses Irene Brigade
Birthdate / Geboortedatum:
11/06/1910
Birthplace / Geboorteplaats:
Paramaribo, Suriname
Date of death / Overlijdensdatum:
27/10/1944
Place of death / Overlijdensplaats:
Broekhoven
The correct spelling of his name is Alvares. His name in the cemetery there 'Alvares'. On the plaque of the monument at the Waterkant, Paramaribo, he also stands as Leo Alvares, where Alvarez again spoken in other writings. Leo was the little brother of Chris Alvares, Leo had more brothers and sisters.
Leo came from Suriname, but lived before the war broke out in New York. When uibrak the war, he had to report and received training in Canada. From there he was transferred to England and he was assigned to the Princess Irene Brigade.
During the campaign he was a member from the group of paratroopers and was assigned to the artillery and armored vehicles.
Leo died during fighting near Broekhoven (Tilburg) on ​​October 25, 1944, about the deaths date is still some confusion, since the CWGC record speaks on October 27, 1944 and the rules on October 25, 1944.
"On Wednesday, October 25th, 1944 at 7:00 am, the 46th Brigade of the 75th Scottish Division advanced from the direction of Oirschot at the east end of Tilburg. Simultaneously Battle Group II Princess lrene Brigade tried from the south, direction Hilvarenbeek, force a breakthrough on Broekhoven, this place served as the basis for the end slack water attack in Tilburg. (…) the Germans had at the river Oude Ley a forward defense decorated and had good armor defense weapons. Through this enemy fire and the swampy and very open terrain the tanks could not go forth. the scout cars were brought back to the Recce headquarters, but they were daar'uitgepeild 'and buried under a barrage of German artillery. As a result killed G. Dijkstra and were very much wounded, Infantrymen could at some point even more and more dug in, and after vigorous aftillerie- moftiervuur ​​issued by the Germans, the advanced enemy post was eliminated at the expense of another three deaths (J. Buytelaar E. Alvares and A. Berkley) and a large number wounded. "
From the diary of a Ireneman 'stated: "Our artillery had unfortunate victims: a quod rode on a landmine which Leo AlYares was slain."
The above information has been provided to us by Nikki Vermeulen (11 years old from Eindhoven in 2015)
The information about his name was provided by Leon Ferrier.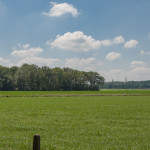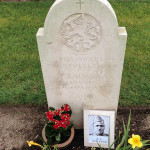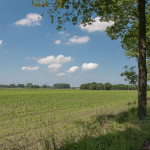 Additional information?
Graves Foundation Brabant is continuously looking for possible new additional information on the grave of the person.
If you are in possession of pictures, facts or stories about this particular grave or person and you want to share this with us, do not hesitate to click on the link below.
Click to share additional information.
Aanvullende informatie?
De Gravenstichting Brabant is continue op zoek naar mogelijk nieuwe aanvullende informatie over het graf of de persoon.
Bent u in het bezit van foto's, weetjes of verhalen over dit specifieke graf of de persoon en bent u bereid om dit met ons te delen, aarzel dan niet en klik op onderstaande link.
Klik hier om aanvullende informatie te delen.