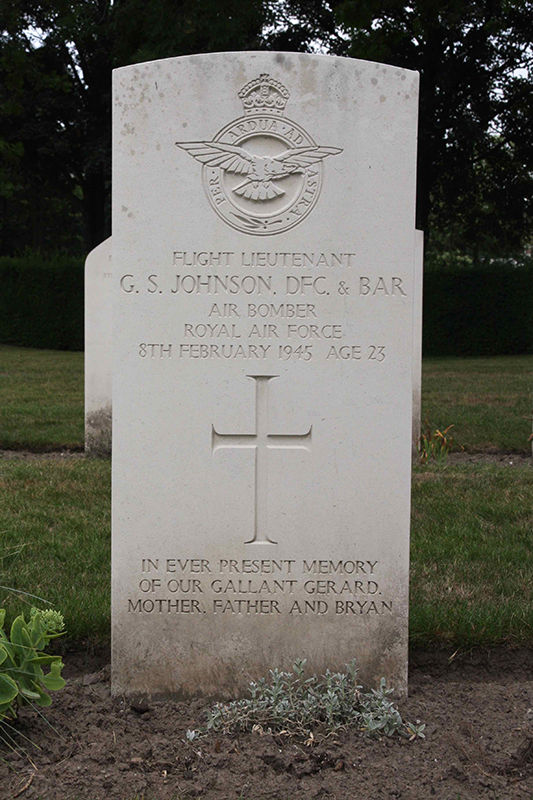 Graveyard / Begraafplaats:
Eindhoven (Woensel) General Cemetery
Location / Locatie:
RR grave 26
Militairy Service / Krijgsdienst:
Royal Air Force
Rang:
Flight Lieutenant
Regiment:
97 Sqdn.
Number / Nummer:
50002
Rewards / Onderscheidingen:
Distinguished Flying Cross with bars
Age / Leeftijd:
23
Date of death / Overlijdensdatum:
08/02/1945
Son of Arthur and Emily Mary Johnson from Leicester.
Flt Lt Gerald Stanfield Johnson born December 1922. His mother's maiden name on the birth was Walker. He was a twin. his twin Bryan Walker Johnson served in 5th Royal Tank Regt. Bryan was a pharmacist after the war. He died in March 2017. His wife and son predeceased him.
Gerald attended RAF apprentice school at Halton.
He was made a Corporal 31st Oct 1942
2 June 1944 whilst serving with 57 Squadron he was awarded the DFC and Bar.
22 May 1945 when deceased his promotion to Flight Lieutenant was announced in the London Gazette.
Image in colour:
His twin brother Bryan.
Flight Lieutenant Gerard S Johnson, 22 year old son of Coventry's stationmaster Mr A Johnson, has been awarded the DFC, for conspicuous gallantry and devotion to duty while on operations. Joining the RAF in 1938 straight from an LCC secondary school, Flying officer Johnson went to Cosford Training College, Wolverhampton. In 1942, after being made an NCO he was sent to South Africa to complete his operational training, and it was there that he gained his commission. He returned to the country at the end of the year."
"Local Airman's Gallantry : – The award if the Bar to the DFC has been made in recognition of gallantry and devotion to duty in the execution of air operations to Flt Lt Gerard Stanfield Johnson – since deceased – of the RAF.
During his second tour (a tour is 30 operations) of operational duty this officer completed many outstanding sorties, it is recorded. In September 1944, he took part in a very successful attack on Bremerhaven. On another occasion this officer completed two hazardous sorties requiring a very high standard of map reading over difficult country within a very short period. On both missions excellent photographic results were obtained. Throughout his operational career Johnson showed exceptional ability and courage. He was born in 1921 at Birmingham, and his home is at Coventry. He was entitled also to the 1939/42 Star medal
Gerard's Dad was a Stationmaster.
Article 16 Nov 1943:
Coventry's new stationmaster: Mr A Johnson took up his duties yesterday. He entered the service of the L.M.S. Railway in 1904, in Worcestershire, his native county, and for several years subsequently was attached to headquarters relief staff. He came to Coventry from Barking where he had been Stationmaster for 18 months and he had previously been in charge of stations at Kentish Town London, Elstree and Kettering"
In an article of 11Aug 1939 he was featured in a photo greeting HRH the Duchess of Gloucester at Kettering railway station. She waited in his office with her detective for her train connection.
Coventry was bombed throughout WW2 as it had many factories. The worst happened on the 14th Nov 1940 when 550 German bombers carried out a raid from 19:20 until 06:15 the following morning. They dropped high explosives and incendiary bombs. They targeted the water supply, electricity, telephone, gas and cratered roads to stop emergency services reaching the fires. It caused a firestorm as there was no water to combat them. 4300 homes were destroyed and two thirds of the city was gone. Two hospitals had been targeted. The city's 14th century historical cathedral was completely destroyed. 568 people were killed and buried in a mass grave. Around 1300 injured. The figures were reduced because people slept outside of the city following earlier raids and many air raid shelters withstood the raid. The people of Coventry emerged even more determined to win the war against Germany. The effects on war production were only temporary and the people got back to work for the war industry. Churchill was very moved by the resilience of the citizens when he visited the smashed city after the raid.
Source Dorothy Ramser
Related / Gerelateerde
Charles William Mcgregor - Lieutenant
Jonathan Shield - Sergeant
Arthur Joseph Norton - Flying Officer
Raey Hilton Cheatle - Flight Sergeant
Percival George Cannon - Flight Sergeant
David Strang Lennie - Sergeant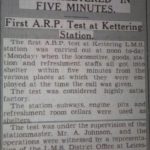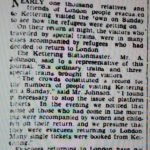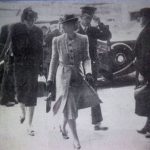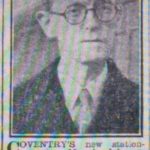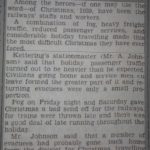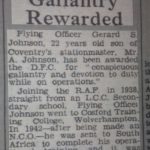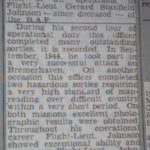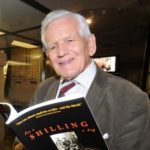 Additional information?
Graves Foundation Brabant is continuously looking for possible new additional information on the grave of the person.
If you are in possession of pictures, facts or stories about this particular grave or person and you want to share this with us, do not hesitate to click on the link below.
Click to share additional information.
Aanvullende informatie?
De Gravenstichting Brabant is continue op zoek naar mogelijk nieuwe aanvullende informatie over het graf of de persoon.
Bent u in het bezit van foto's, weetjes of verhalen over dit specifieke graf of de persoon en bent u bereid om dit met ons te delen, aarzel dan niet en klik op onderstaande link.
Klik hier om aanvullende informatie te delen.