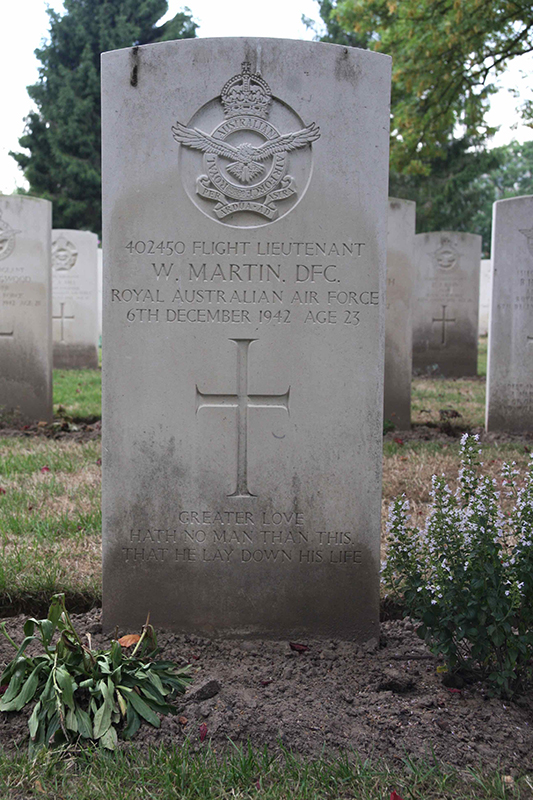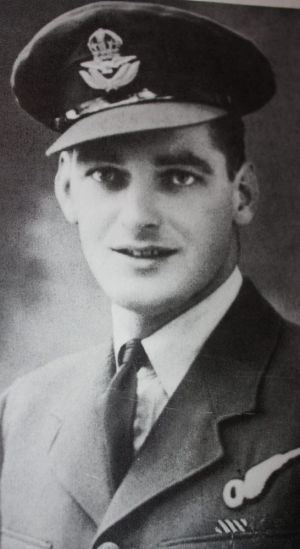 Graveyard / Begraafplaats:
Eindhoven (Woensel) General Cemetery
Location / Locatie:
JJ grave 137
Militairy Service / Krijgsdienst:
Royal Australian Air Force
Rang:
Flight Lieutenant
Number / Nummer:
402450
Rewards / Onderscheidingen:
Distinguished Flying Cross
Age / Leeftijd:
23
Date of death / Overlijdensdatum:
06/12/1942
Place of death / Overlijdensplaats:
Nieuwe Dijk, Eindhoven
Son of John and Mary Martin from Murrurundi; New South Wales; Australia.
Flight Lieutenant Wallace Martin RAAF DFC. of Murrundi New South Wales Australia.
Article April 1942 :
"He left Sydney towards the end of 1942, trained in Canada and England for 9 months. Wallace was a well known rough-rider and Militia light horseman before he enlisted in the RAAF and one of Australias representatives at the international rodeo at Sydney Sesque- Centenniel Show in 1938. He now has smoother, kindlier and faster mounts – though recently he had a more exciting ride than ever he had on horseback. He was in one of the two crews that raided Hazebrouk. His attentionmainky was riveted on the bombsight but he caught glimpses through the perspex of a 'hell of a dog fight' between fighters overhead."
"Flight Lieutenant Martin DFC reported missing in operations over Holland 5 Dec 1942. His parents, Mr & Mrs J Martin of Splitters Creek, Blandford, were told his grave was in Eindhoven and originally marked 'unknown'. After exhumation at the end of the war it was possible to make identification.
Flt Lt Martin enlisted in Queensland and joined the RAAF in New South Wales. He graduated at Edmonton, Canada and was one of the early Australian pilots to distinguish himself in action across the English Channel. Attached to English and Australian bomber squadrons when still in his 22nd year, he was looked upon as a veteran. He had survived 3 crashes, the last only about 6 weeks before being reported missing. He wrote letters from hospital making no reference to the mishap. "Am writing these letters under difficulties" was his only comment. It was ascertained from private sources that he was suffering from serious head and internal injuries.
Following this accidental crash made during a terrific storm, he was not only promoted to the rank of Flight Lieutenant and placed in charge of a bomber squadron, but was also invested by the King with that coveted award of the Air Force, the Distinguished Flying Cross, for "skill,bravery and courage in operations over enemy territory"
That he must have been performing a wonderful job in these hazardous operations is made clear from a casual reference he made in one of his letters to having dropped five loads of bombs on enemy targets within 48 hours. "This work is on the tame and slow side, and i hope soon to sit for and obtain my fighter pilot's certificate" He wrote in another letter.
It had been hoped he may have been given leave home, but instead a missing report was posted.
A second and senior brother, John, is well on the way to winning his pilots wings and a sister Mollie is attached to the WAAAF.
Image of the Distinguished Flying Cross citation is copyright National Archives of Australia.
Article Australian newspaper:
BUCKJUMP RIDER BOMBS DIEPPE
"Pilot officer Wallace Martin of Murrundu, NSW, a former international buckjump rider, who unloaded two crates of bombs on Dieppe in last week's big offensive said today "there seemed to be everything in the air but traffic cops". Martin is a member of a Boston Bomber squadron. He is to marry a Scottish nurse, Miss Jessie Jeffrey, of Beesknowe, Dunbar, Scotland."
Article Australian Newspaper
MISSING DFC WINNER
Believed Killed in Raid
Navigating the leading aircraft in a RAF bomber formation which attacked an enemy oil vessel off Cherbourg, France, an Australian airman Flying Officer Wallace Martin of Murrundi directed his bombs on the target so accurately in the face of heavy anti-aircraft fire, that the ship was severely damaged and partly submerged. His exploits also included a low level attack on enemy factories in German occupied territory and he navigated to two dinghies at sea and as a result of which seven lives were saved.
Martin is believed to have lost his life when his aircraft crashed after being hit by anti-aircraft fire during a bombing attack on the Phillips wireless factory at Eindhoven, Holland early in december. Born at Scone, NSW in september 1919, Martin was a grazier at Splitters Creek before joining the RAAF in august 1940."
Article in Australian Newspaper 1946
"At an evening service in St. Paul's Church of England at Murrundi, a brass pulpit book-rest was presented by his family, Mr & Mrs J Martin of Splitters Creek was dedicated by the Rev. WHG Cochrane to the memory of F/Lieut. Wallace Martin DFC. The service was fully choral, was simple, yet impressive. The inscription on the book-rest reads 'AMDG In loving memory of F/Lieut. Wallace Martin killed in action 8 december 1942 aged 23. For God, King and Country."
On enlistment Wallace was 20 years 11 months. He was 5 feet 11 inches. He weighed 157 and a half pounds. His chest was 33-37 three quarters. His complexion was medium, eyes grey, hair brown. His religion – Church of England.
Scars: 2 linear scars on the right leg and a scar from a flesh wound on the right leg.
His next of kin was his father John Martin.
An additional next of kin was his Aunt.
Matron Martin
Goshen Private Hospital
Hurstville
Sydney, Australia
Extract from the book 'Daylight Bombing Operations 1939-42' by Martin Bowman:
Bombing the Phillips factory in Eindhoven :- "We all went down in this shallow dive, full throttle and at the appropriate moment dropped the bombs. As I went across the Phillips works the whole factory seemed to erupt in a cloud of smoke and flashes. It looked as though the whole thing was completely eliminated"At that point the bombers were hit by cannon fire from Focke-Wulf 109s. "Last in to target were the Ventura's flying 4 minutes behind the Bostons and carrying their incendiaries and delayed action bombs. In the space of just 7 minutes four of the Venturas were shot down by flak. The 21 squadron Ventura flown by Flt Lt Kenneth Smith was hit by flak directly over the target. It ran in a stream of flame from a punctured fuel tank and crashed into Niewe Dijk street just north of the Emmasingel works and blew up on impact. All four crew including Wallace Martin, who was Bombing Leader on 464 Squadron who had volunteered to navigate for 21 Squadron when killed."
Newspaper Scone Advertiser:
In a letter to his home folk from Alberta, Canada, Pilot Wallace Martin refers to the extremely cold conditions if that part of the globe. "With temperatures more often than not 35 degrees below zero, there is plenty of snow and ice about. To meet these conditions we have been supplied with bear-skin overalls to wear under our uniforms ….. Things are frightfully expensive even here. A drink for instance costs 1s/6d and a haircut and shave 3s/3d." Pilot Martin voices a bitter complaint, about the non arrival of parcels and mail.
Article newspaper Scone Advertiser:
Pilot Wallace Martin of the RAAF, now finishing off his training under the Empire Scheme in Canada, had a message forwarded to this office on Friday last in an unusual way, and in doing so, beat the time honoured bottle dropping method from a ship. The young Blandfordite dropped his missive from a training plane while in flight over Alberta Canada. It was recovered by Mr Ed Smith of Leslieville, Alberta who complied with the request contained therein to forward to forward it to its intended destination.
Article Newspaper Scone Advertiser:
Flight officer Wallace Martin, in a letter home to his parents, the John Martins of Splitters Creek, Blandford, mentioned having taken part in a rodeo at Edmonton, Alberta, where he captained a team comprising Australians and Canadians and pulled off the prize going with the teams wrestling contest on horseback, as well as winning an individual event he met several of the Canadians who had competed at the Sydney Royal Show. The young Australian also gave it as his opinion that the Canadian horses were not in the same class as the 'Walers'.
Article newspaper Scone Advertiser:
Excerpts from letters just to hand from Pilot Officer Wallace Martin, who has been in the thick of aerial warfare over England, Norway, Germany and enemy occupied territories for months past, will be published in these columns on Friday next. On returning from one of these hazardous flights, his 'kite', a Blenheim, which had been dive bombing enemy shipping, actually fouled the funnel of one of the vessels. When a landing was about to be made, it was discovered that not only had the fuselage of the machine been badly punctured by enemy fire, but the landing wheels had also been shot away. Despite these difficulties, the machine landed safely, but burst into flames and was destroyed just as the crew hurriedly made their exit from it. All sustained cuts, bruises etc.. but were soon ready for action again.
Article Australian newspaper Scone Advertiser:
Pilot Officer Wallace Martin, son of the Martins of Splitters Creek, Blandford, has written home – the letter came by Clipper mail – most interestingly apropos of his exploits in the clouds with the RAF against enemy machines, quite a few of which his squadron has already brought down in flames. He has also been in bombing raids over enemy territory, and refers to the thrill one gets after having emptied his load, to climb almost perpendicularly to thousands of feet out of range of the anti-aircraft guns on the ground. "Before we leave our base, all belongings are pooled together. Those who are fortunate enough to get back, then get in for their cut and scoop the pool. It's a wonderful life and experience packed with thrilling incidents, and comradeship that exists in the squadron denies description", he added. Already several of his mates have been posted missing following the hazardous flights over enemy country. The young Pilot Officer also told of a visit he had to a country home in England, the owner of which informed him that he was in command of some 600 Aussies in WWI and went on in words of admiration and affection for the unit, every member of which proved to be a soldier and a man, fighters without fear or peer.
Newspaper Article Scone Advertiser:
Pilot Officer Wallace Martin of Splitters Creek, Blandford, in one of a number of descriptive letters to his home folk, casually mentions having figured in his second crash landing. " I got out of it with a bit of a shaking, and only 10 days in hospital this time". He mentioned at the close of his letter "Letters, papers and parcels continued to arrive regularly, and were greatly appreciated" he added.
Article Scone Advertiser 1936
Bush folks are almost invariably casual folk. Some days back Mr Wallace Martin of Blandford, one of the best known horsemen in the Upper Hunter, or any other district, was bitten by a brown snake. Wallace was turning over a log when the reptile attacked him. Well away from home at the time, he treated himself, then despatched the snake, and went on with his work characteristic of the casual bushman.
His record states he was in Sick Hospital 28/9/42 to 30/9/42
Wallace's mother was presented with her late son's Distinguished Flying Cross at Admiralty House. She was accompanied by her daughters, Shirley, Billie (WAAF) and Heather.
Article Scone Advertiser:
Short excerpts from letters just to hand from Pilot Officer Wallace Martin, of Blandford, who is doing a good job overseas: " i have just received a stack of mail, all of which i had written off as lost. Parcels are also to hand and these, let me assure you, are highly appreciated as we cannot always purchase extras here. Do not know where we will be by Christmas, but if things continue as at present, maybe we will be Santa Clausing over Germany again, and believe me, the distribution will not consist of toys. Well here i am recuperating after experiencing a terrific crash. My hands and feet were cut a bit, but am now ready for action again. Our plane, a Blenheim, struck the deck of an enemy vessel we had been dive bombing. We were doing about 130mph at the time. A forced landing was inevitable, but it was a difficult piece of work. The wheels had been shot away and the fuselage badly perforated. All went well until we touched down, when the plane blew up. Fortunately all got out alive, but we lost all we had, including a little nerve. I have met some particularly nice people over here, and at present i am at a cobbler's home at Huntingshire, England, sitting before a great winter fire. So you will see there are advantages as well as disadvantages in this war…. I am at present the only Australian in our squadron, and i am already classed as a veteran, but I hope to rejoin my own unit. I should like to be in Russia, and I am endeavouring to get into a draft for there, although we have our full share of action and excitement right here. Things get very lively at times and i am beginning to believe there is so much to be said in favour of the old saying, or truism about one having nine lives",
As the war progressed, Wallace became increasingly depressed " Most of the old brigade have been bumped off (killed)" he wrote in a letter. He started to drink more as a consequence, which was normal among RAF airmen who were constantly under extreme stress. After surviving his last crash he wrote " I have not really been 100 percent since my last crash, as i have the jitters (nerves) – it will eventually wear off as time goes on." He described his mood as melancholy.
Source Dorothy Ramser
Related / Gerelateerde
Kenneth Samuel Smith - Flight Lieutenant
Walter Percy Gregory - Sergeant
Arthur Thomas Milton - Sergeant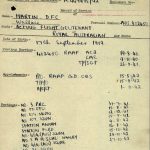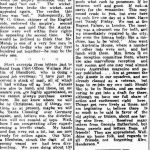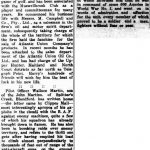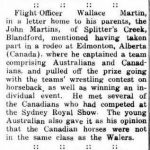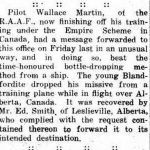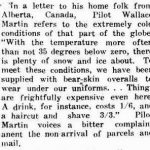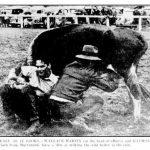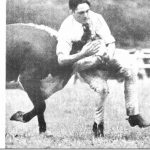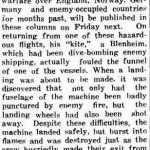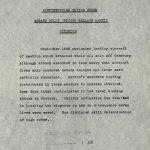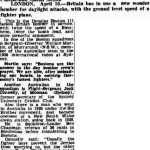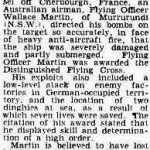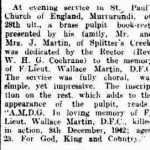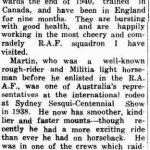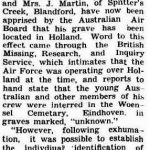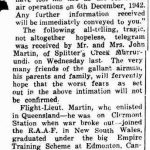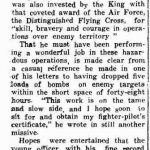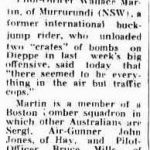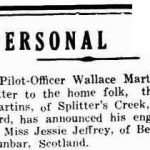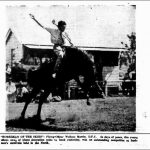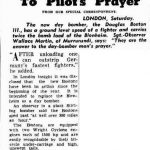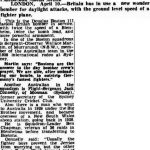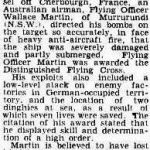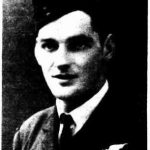 Additional information?
Graves Foundation Brabant is continuously looking for possible new additional information on the grave of the person.
If you are in possession of pictures, facts or stories about this particular grave or person and you want to share this with us, do not hesitate to click on the link below.
Click to share additional information.
Aanvullende informatie?
De Gravenstichting Brabant is continue op zoek naar mogelijk nieuwe aanvullende informatie over het graf of de persoon.
Bent u in het bezit van foto's, weetjes of verhalen over dit specifieke graf of de persoon en bent u bereid om dit met ons te delen, aarzel dan niet en klik op onderstaande link.
Klik hier om aanvullende informatie te delen.