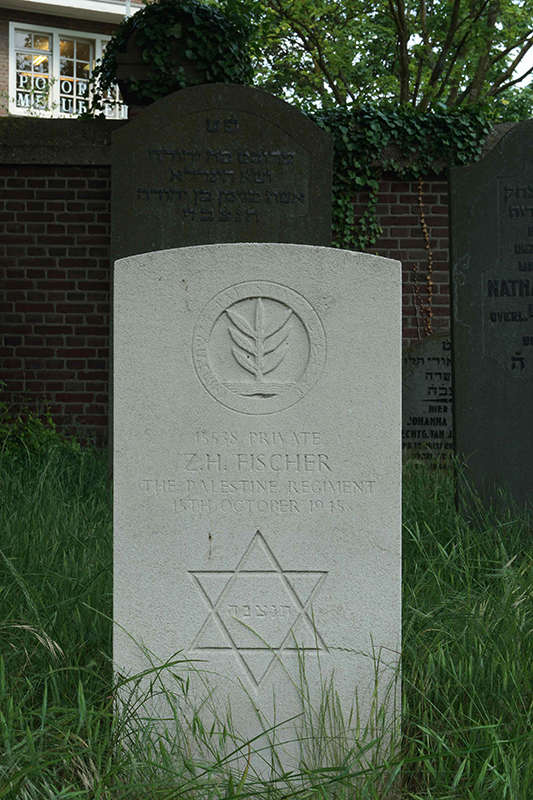 Graveyard / Begraafplaats:
Eindhoven Jewish Cemetery
Location / Locatie:
Grave 3
Militairy Service / Krijgsdienst:
Palestine Regiment
Rang:
Private
Number / Nummer:
15538
Age / Leeftijd:
unknown
Date of death / Overlijdensdatum:
15/10/1945
The Palestine Regiment was a regiment of the British Army tat was formed in 1942. During the Second World War, the regiment was drawn up in Egypt and Cyrenaica (historical region in eastern Libya), most of the work consisted Mainly or standby duty. Some Palestine Regiment participants were slain in Benghazi (city in northeastern Libya), Where They fought in intense heat battle against the Germans.
Background
In 1940, Jews and Arabs lived together under the British Mandate for Palestine. Together they were divorced have compagnies, known as Palestine Infantry Company '. They were part of the Royal East Kent Regiment, known as the "Buffs".
Formation and Service
The construction of the first Jewish Infantry Company was completed in September 1940 and included within the regiment of the "Buffs", together with 14 other Jewish Regiments. In total, this company consisted of 5,300 men. Their mission consisted of security, guarding installations and escorting convoys in Palestine. The training was extremely limited. The weapons consisted of post-world war one remains. The declared intention of the British to recruit an equal number of Jews and Arabs was not mentioned.
The Jewish regiments were formed into three battalions, which became the new Palestine Regiment.
Staff of the Palestine Regiment were later transferred to the Jewish Brigade.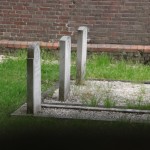 Additional information?
Graves Foundation Brabant is continuously looking for possible new additional information on the grave of the person.
If you are in possession of pictures, facts or stories about this particular grave or person and you want to share this with us, do not hesitate to click on the link below.
Click to share additional information.
Aanvullende informatie?
De Gravenstichting Brabant is continue op zoek naar mogelijk nieuwe aanvullende informatie over het graf of de persoon.
Bent u in het bezit van foto's, weetjes of verhalen over dit specifieke graf of de persoon en bent u bereid om dit met ons te delen, aarzel dan niet en klik op onderstaande link.
Klik hier om aanvullende informatie te delen.